About Us
Bringing Your Hair Goals to Life
Est. 2015
Mahina Ho created the Foundry Salon in 2015 - a fun and luxurious atmosphere to enjoy quality salon services. 
Our team is dedicated to providing services tailored specifically for each individual and their hair goals. Our mission is to collaborate with like minded individuals who want to learn, build and grow themselves and their business.
At the Foundry Salon, GOOD HAIR starts with a GREAT FOUNDATION.
Meet the team
Founder
Mahina Ho
Raised in Lanikai on the island of Oahu, Mahina opened Foundry Salon in 2015 in her hometown of Kailua.  As a stylist in the industry for 15 years, Mahina is known for her sun-kissed, lived in and low-maintenance luxury color. Inspired by design and fashion - Mahina continues to travel and attend extended education which are key components in staying up to date with what's on trend.  
INDEPENDENT STYLIST
Julia Stankovits
Specializing in lived in color, Julia is creative and passionate about the industry and the fast pace in and outs of trends. Julia has been with the Foundry Salon for 6 years. She loves creating a fun warm environment for all clients and looks forward to meeting and creating long lasting relationships.
INDEPENDENT STYLIST
Sarah Eckart-Barbieto
As a Bellami Master Extension Stylist Sarah has combined her love for color to create a tailored transformation for each guest. Her drive to bring out the best in each person that sits in her chair has kept Sarah in the industry for 17 years.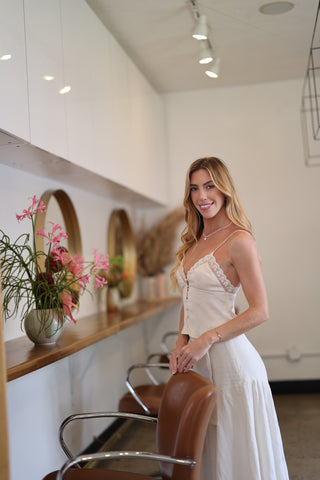 INDEPENDENT STYLIST
Melissa Van Peeren
Melissa has a deep passion for art and aspires to create genuine connections with others. Starting as an oil painting artist she turned her love for painting into having hair be her canvas. She is a certified Master Colorist specializing in blonding, babylighting, natural hand-painted balayages, and custom haircutting. Dedicating 9 years into the industry, she is focused on creating a positive experience for each of her clients as they receive a hairstyle built on intention, creativity, and technique.
Independent Stylist
Chanelle Corae
With over ten years in the industry, Chanelle has spent most of her Hair Career in Reno, Nevada. She has traveled all over the country continuing her education in creative color, haircuts, and several different methods of hair extensions. She specialize in blondes, natural lived-in color/foil placement and seamless custom colored hair extensions. Chanelle recently moved to Hawaii and we are excited to have her join our Team.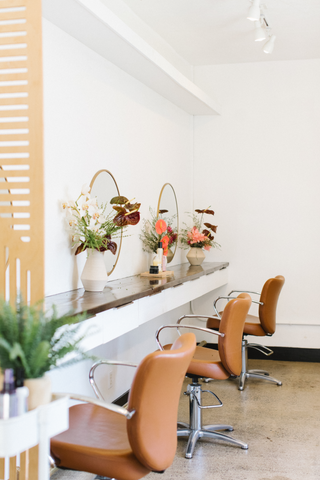 Our Location
418 Kuulei Rd, Kailua, HI 96734
Open Daily, 9:00AM - 5:00PM
Located in the pink building street level. Next to the McDonald's drive through once you exit the parking lot.